Ask a question


REQUEST INFORMATION - This request form goes directly to the contact below. In case you do not receive a response within 24 hours please feel free to contact Vacaza. We will try to bring you in direct contact with this owner. Submitting this form is NOT a commitment to book or buy a service!
New Tour Zealand offers you something unique, TRAVEL WITH YOUR PERSONAL PHOTOGRAPHER!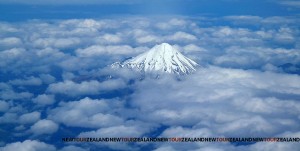 You not only enjoy all the benefits of a private tour across the country but you get your best travel photos ever on this holiday!
You will have an unforgettable time in New Zealand with friendly hosting, safe driving and great photography where ever we go. You won't need to worry about trying to take your own photos, instead, just relax and wonder at the beautiful scenery, while we take care of photographing you amidst the beauty of New Zealand. Enjoy the all the great activities and at the end of the tour take home all those amazing pictures…
The tour price includes the full tour photography plus an additional 200 pictures of all of the highlights of New Zealand.
We go where you wish, stop any time you want to and just do everything that will make your journey a truly amazing experience. It's the luxurious, personalized tour you dreamed of and it comes with luxurious, personalized photography…
We had a great time in New Zealand, thanks to you. You are a very good and safe
driver. Because of you we could see beautiful places in limited time and
this is I think because of the photographer in you.
We were four ladies and only one man in our group but we felt safe
traveling with you, you are also a good human being.
We hope to travel with you in future.
Regards,
Harsha Vyas, USA"

You can check out my references on my website: http://www.newtourzealand.com/
NewTourZealand is a customized and complete holiday solution: you tell us where to go and we will take care of the rest, so you can have the greatest fun and the most relaxed holiday at the same time.
Travel Tips